---
Lu dans Vogue UK

An unhurried journey down the central coast of California. Pacific blues and earth reds, khakis and olives—colors pulled from the landscape where the ocean meets the hillside. A visit to Sea Ranch in Sonoma County sparks a sense of nostalgia, a feeling of openness; noticeably carefree and cool. Soft textiles mimic the varied texture of the land, honoring the casual luxury and relaxed spirit of the Vince. DNA.
---
Women's Winter 2022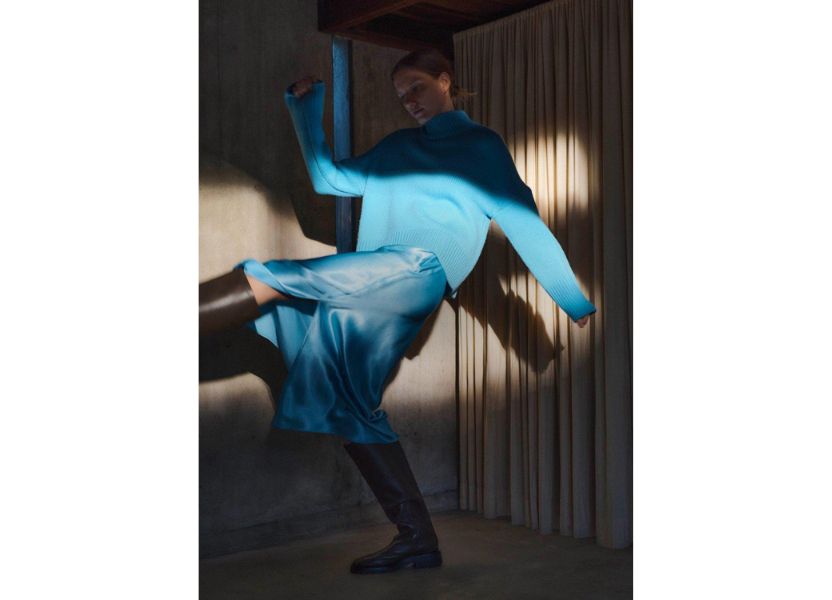 ---
Vince. 20th Anniversary 
Vince. was founded in 2002. To celebrate their 20th anniversary, they looked at their past to shape their future. The resulting exclusive, special-edition anniversary collection contains their most loved pieces crafted in lasting materieals and refined silhouettes to feel as essential in a wardrobe as they did when they first launched.